Ďalší z radu obľúbených českých itSMF webinárov, na ktorom sa môžete vďaka nášmu partnerstvu zúčastniť aj vy.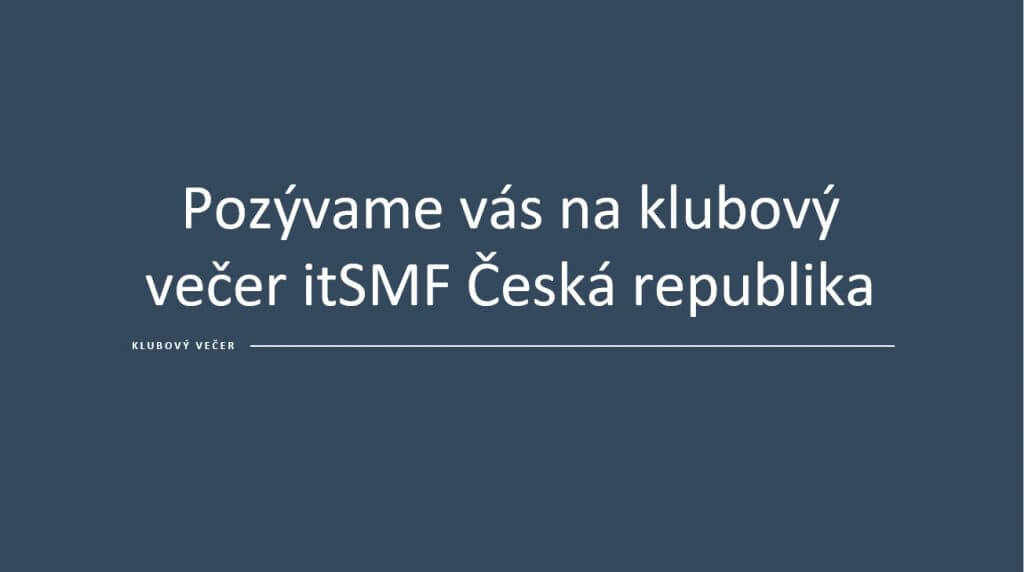 Dátum a čas: 22.4.2021 18:00 – 19:30
Miesto: webinár
Prezentujúci: Jonathan Boyd, consultant at Q4IT
"How do we know if IT is good? What means good IT? Can we agree on meaning of quality?
Jonathan will share new logic of managing IT as a complex system and how this changed thinking implicates more significant and fundamental questions about IT role in digital transformation."
Pozvánka s odkazom na webinár vám príde po registrácii od itSMF Czech Republic. V prípade, že email po registrácii neobdržíte, kontaktujte nás prosím prostredníctvom kontaktného formulára na stránke.