The beginning of the turbulent 2020s recalled its "roaring" predecessor with unprecedented digital progress and brought digital businesses to the forefront. 2022 is the year to further build on this momentum to enhance customer engagement, experience, generate new revenue and serve our customers.
We value diversity, and welcome professionals with varying backgrounds and experiences because we want you to "Be Inspired".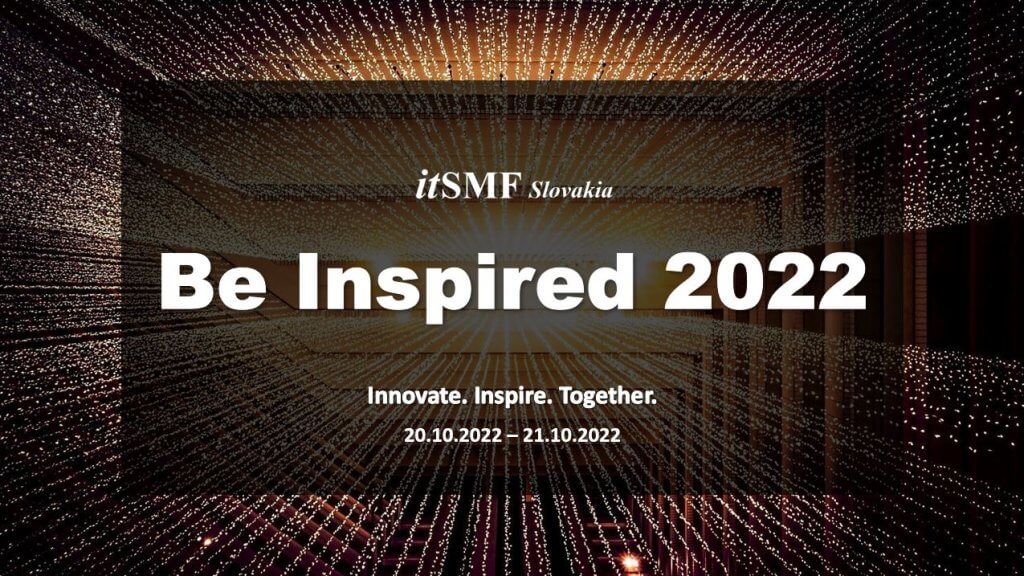 itSMF Slovakia, a leader in the world of IT Service Management in CEE, is organizing the 16th annual IT Service Management conference which addresses the need to "Be Inspired" to hold and strengthen the forward trend in innovation and value as an inspiration for all the business stakeholders who face the challenges of the current times.