Customer engagement, experience, new revenue streams and better customer services are some of the core topics that resonate with business stakeholders who face the challenges of today and uncertainty of tomorrow. As the beginning of the turbulent 2020s recalled its "roaring" predecessor with unprecedented digital progress and brought digital businesses to the forefront, there is no better time to use this momentum.
That is why we kindly invite you to join us on October 20th and 21st at our 16th annual IT Service Management conference which addresses the need to "Be Inspired" to hold and strengthen the forward trend in innovation and delivering value to our customers.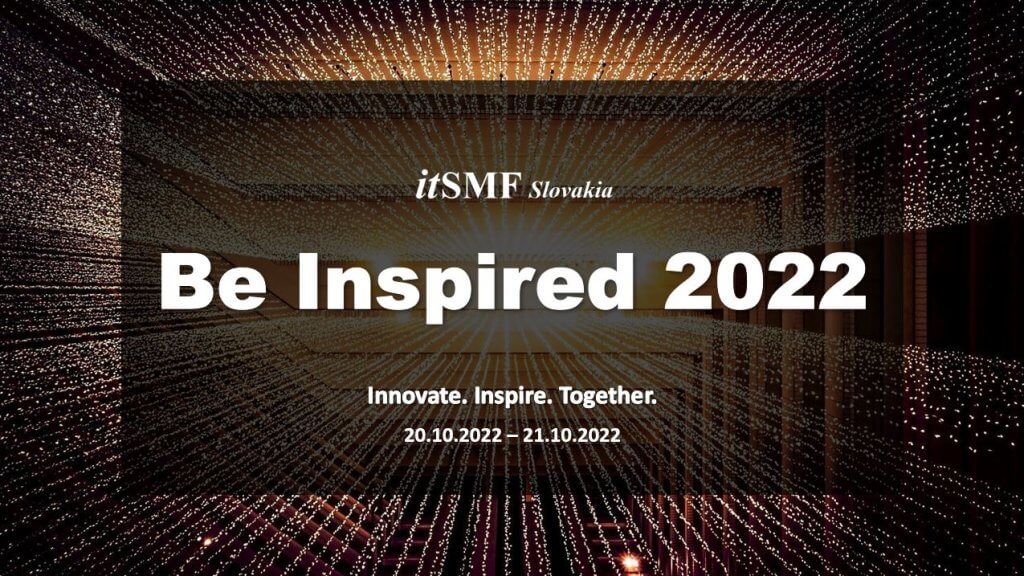 Do not miss the opportunity to find inspiration in the presentations of our experienced speakers on a variety of current topics, including (but not limited to) Customer experience, Digital transformation, Enterprise service management or Artificial intelligence.
For more information, such as the conference partners and speakers, the start of registrations or the agenda, do not forget to follow us on social media (LinkedIn, Twitter and Facebook) where we are always sharing news about the conference and check out our conference page.