The 16th annual conference of itSMF Slovakia took place online on the 20th and 21st of October. During those days, our great speakers and participants shared practical inspirations in topics such as Advanced ITSM, Digital transformation, Customer experience and many more.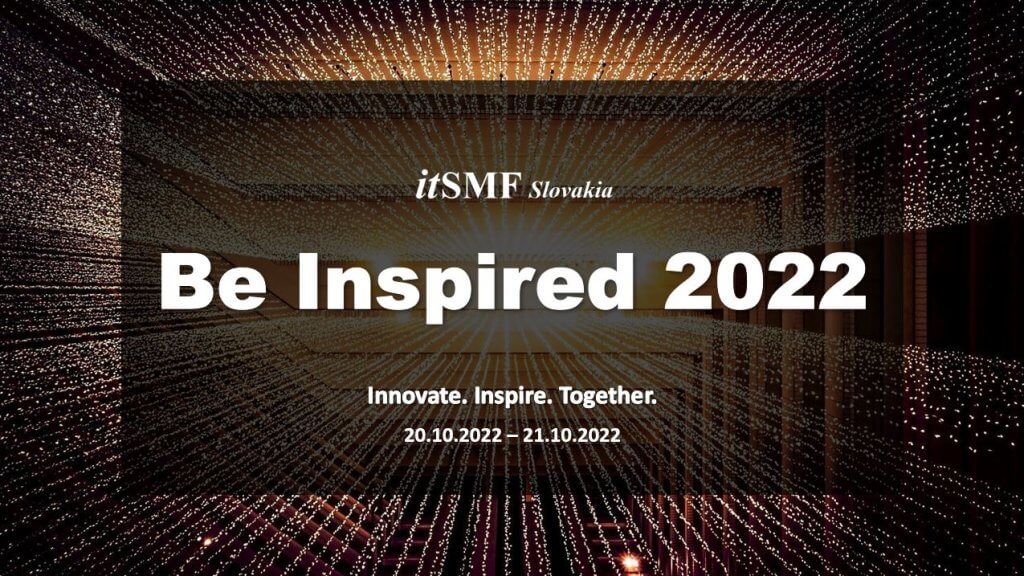 From the bottom of our hearts we want to thank every partner, speaker and participant for enabling and facilitating this inspiring experience. We also want to thank everyone who came to our member meeting on October 20th – we were very happy to see you in person and to be able to discuss ideas and reinforce the connections in our community.
We are very grateful that the conference sparked such interest and we hope that you were inspired by the presentations and discussions. We are already looking forward to meeting you again at our future webinars and conferences.
The recordings from the conference as well as presentation materials from our great speakers are available exclusively to the members of itSMF Slovakia. If you are interested in becoming a member please refer to this page for the terms & conditions of membership and the application form.