To connect to Live events as speaker you must have MS Teams application installed on your desktop. We recommend having 2 displays during presentation (1st for presentation and 2nd for question and answers).
In case you don't have MS Teams installed, install it from Microsoft Store.
Open application and login with your user and password. If you don't have your own Microsoft account or your company policy does not allow Live Events, use itSMF Slovakia account.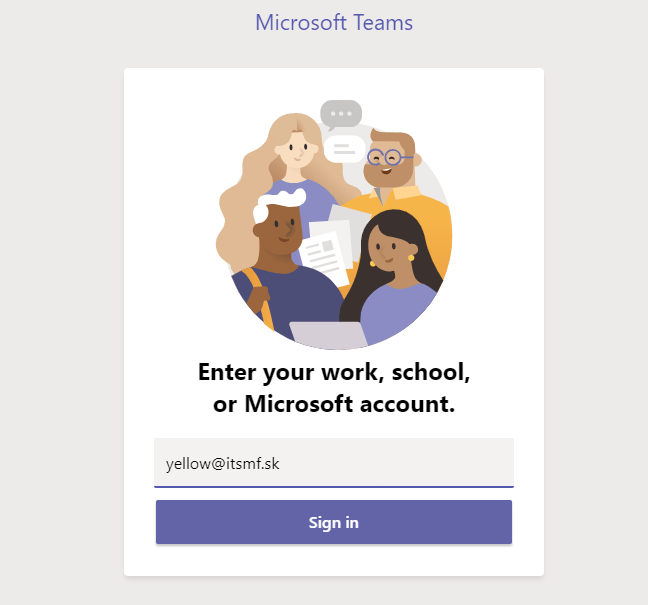 Click on Calendar in the left navigation menu and select event you are presenting at.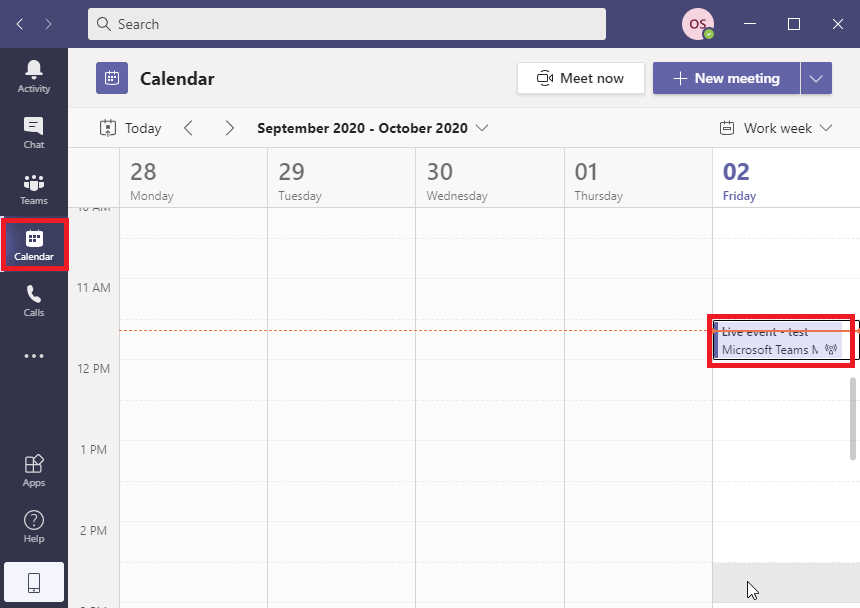 Click on detail icon after selecting right event, then click on button "Join".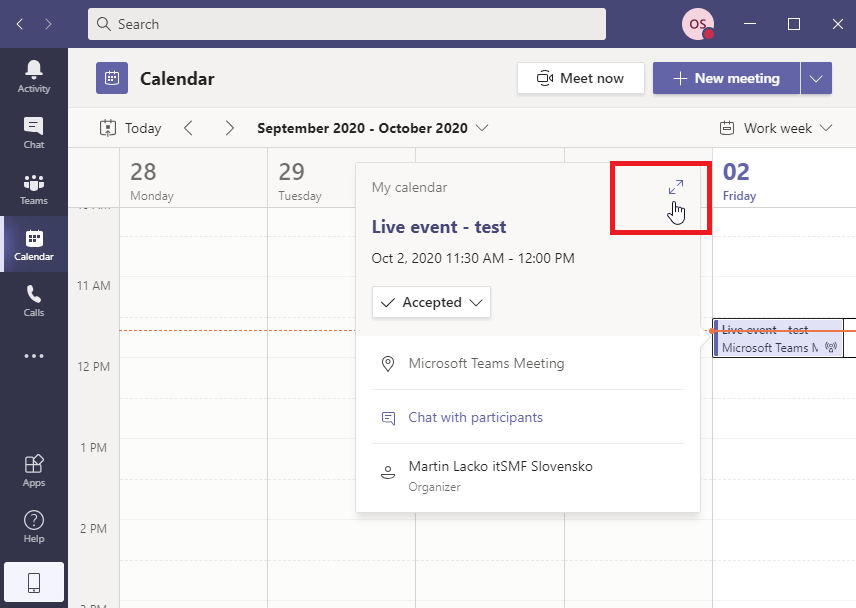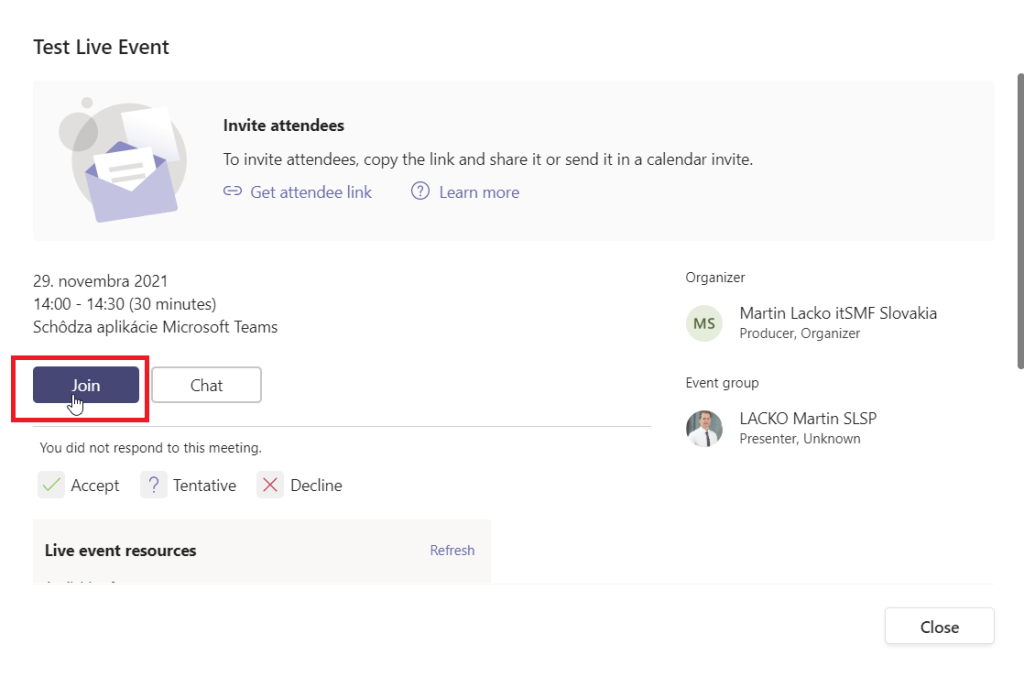 In case the event is already running, turn on the camera and turn off the microphone. Then click on button "Join now".
How to make a presentation
Turn on your microphone right before your presentation. Turn it off, after you finish your presentation. In case you don't have any other active role in the presentation click on "Leave" button.
Content sharing
To share your presentation, click on the button "Share" and select window with your presentation. We recommend sharing the window with presentation already running in the presentation mode.
Start sharing right before your presentation, because sharing means, you cancel sharing of actual speaker.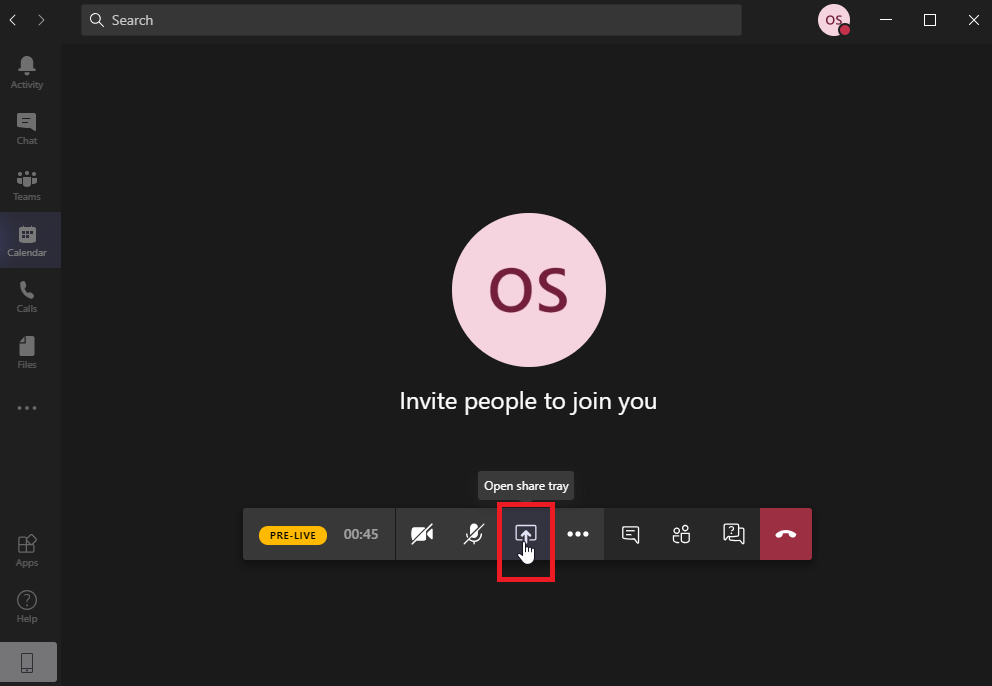 In case you want to use audio effects during your presentation, click on "Include system audio" before selection of shared screen. If you prefer to use external video outside your presentation (e.g. youtube), you have to stop sharing and select sharing of new window with video stream and "Include system audio" option checked.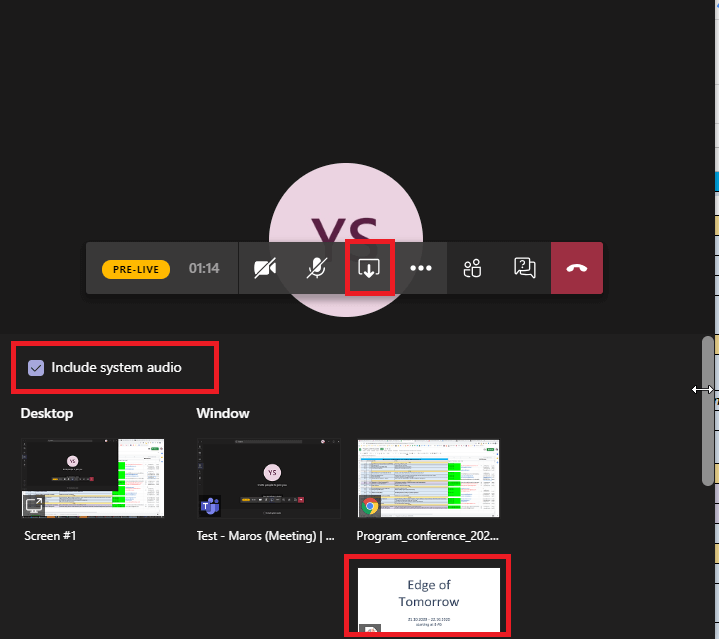 Questions & Answers
Live event is streaming service (youtube like), there is not direct interaction with event attendees. Attendees has only possibility to ask question via Q&A functionality.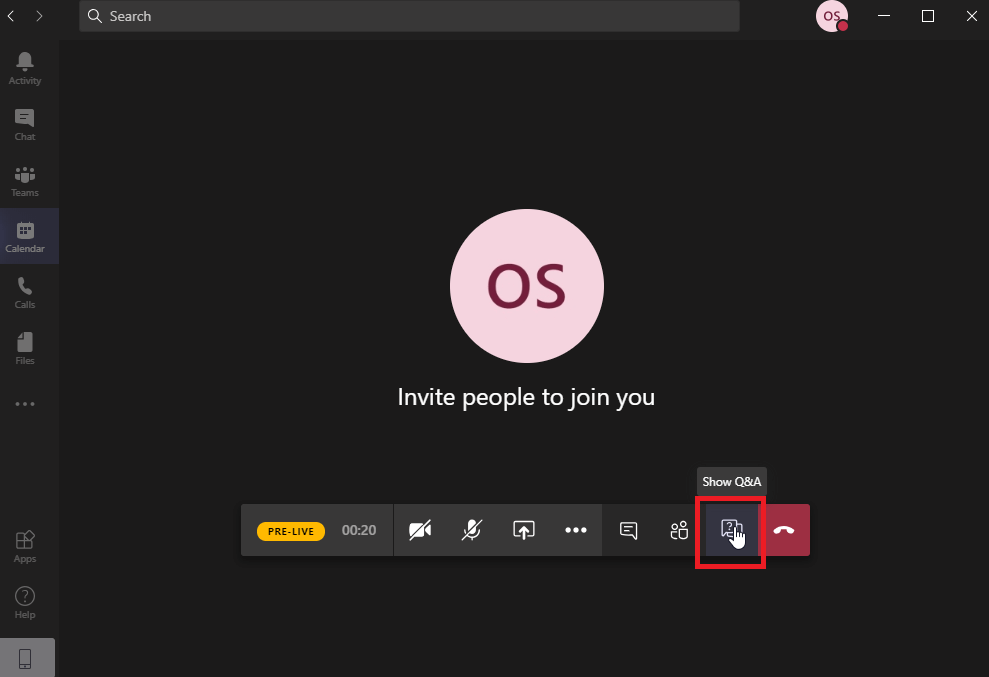 How to answer on question:
Speaker reads attendees question and verbally answers.
We don't answer on question with text answer, because text answers are not visible to other attendees than answering one.
Speaker is checking only questions from "Published" tab. The other tabs are for administrators.